Women Transforming Leadership: Tribal Health and Leadership
Healing to Live and to Lead
Date: Thursday, March 18, 2021
REGISTER NOW »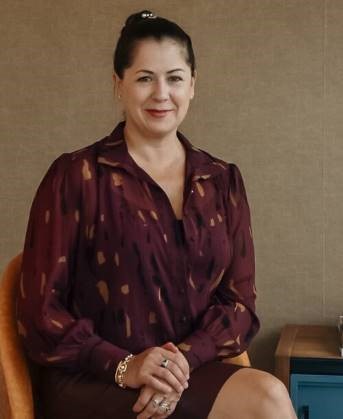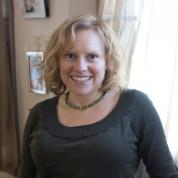 Lisa Sockabasin will share data and stories to make meaning of the past & present to create a wholistic model for Tribal healing.  She will also share a model for leadership, one rooted in her indigenous culture, that is about lifting others and giving away power. She will be joined by Kimberly Crichton, Executive Director at the Maine Women's Fund.
Lisa Sockabasin is the Director of the Wabanaki Public Health Division at the newly merged Wabanaki Public Health and Wellness.  Ms. Sockabasin is a citizen of the Passamaquoddy Tribe.  She has extensive experience and expertise in Tribal, State, and Federal governments, non-profits, and philanthropic organizations.  Lisa collaborates with tribal leadership, her team, and philanthropic partners to address systemic inequities experienced by Wabanaki communities in Maine and to develop and implement culturally-based programs that respond to community needs.
Kimberly Crichton joined the staff of the Maine Women's Fund as the Grants Director in 2017, having previously served as a contracted Grants Coordinator since 2013. She learned about the Maine Women's Fund, and philanthropy, as a participant in the New Girls' Network in 2003-2004. As a result of that experience, she became interested in philanthropy, and how funders and non-profits can best work together to achieve their missions and advance lasting change, and she is thrilled to be a part of that change. In 2012, after nine years designing, developing, and managing grant programs at the Maine Health Access Foundation, she founded her own business, Transform. LLC, focused on advancing social change.

Kimberly lives in Western ME and when she is not working, she spends her time outside, or in the studio, and on any number of grand adventures with her dog. She is always inspired exploring the mountains and lakes around her home, visiting the urban wonders of Portland and Lewiston, exploring the sweet, hidden treasures in the southern tip of Maine, and traveling North to her hometown of Bangor and beyond. She is so grateful for all the different Maine communities that have shaped and informed her life and her experiences.
Women Transforming Leadership is a highly engaging series of eight monthly 3-hour sessions with national or international presenters focused on women framing and tackling some of the most compelling issues of our times. Listen, ask good questions in the Q&A, connect and explore topics in breakout rooms. Be ready to engage. Each session will also feature a final round of opportunities for connection and action.
This is one of a series of eight Women Transforming Leadership events being offered between December 2020 through 2021.
Sponsors: