MDF Events
There's a lot going on at MDF. Join us.
FEATURED EVENT
Date: Thursday, June 13, 2019
Location: University of Maine, Buchanan Alumni House, 4 Munson Road, Orono, ME 04473
Creating a New Normal in the Workplace: Solutions and Best Practices in the #Metoo Era
Learn more »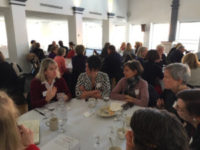 Upcoming Events
You are a leader ... but are you up for the challenge? Applications are now being accepted for the 2019-2020 classes of both MDF's Leadership Maine and Institute for Civic Leadership (ICL) programs. Leadership Program Recruiting Briefings are being held around the state March 4th, 2019 - April 3rd, 2019. We will gather Alumni together for an hour immediately following each briefing to connect, collect your thoughts on Alumni engagement and share news regarding the year ahead.