MDF Events
There's a lot going on at MDF. Join us.
FEATURED EVENT
Date: Friday, April 05, 2019
Location: Woodlands Club, Falmouth, Maine
They have been to the mountaintop and they have seen the promise of leading the ICL way – with compassion, facilitation and collaboration. Come celebrate with the ICL Mt. Abram class as they graduate and head back into their work and communities with new purpose and skills. Join us Friday, April 5th at the Woodlands Club in Falmouth.
Learn more »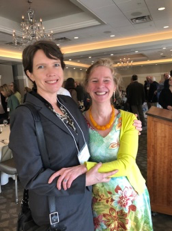 Upcoming Events
You are a leader ... but are you up for the challenge? Applications are now being accepted for the 2019-2020 classes of both MDF's Leadership Maine and Institute for Civic Leadership (ICL) programs. Leadership Program Recruiting Briefings are being held around the state March 4th, 2019 - April 3rd, 2019. We will gather Alumni together for an hour immediately following each briefing to connect, collect your thoughts on Alumni engagement and share news regarding the year ahead.