MDF Events
There's a lot going on at MDF. Join us.
FEATURED EVENT
Date: Thursday, June 13, 2019
Location: University of Maine, Buchanan Alumni House, 4 Munson Road, Orono, ME 04473
Creating a New Normal in the Workplace: Solutions and Best Practices in the #Metoo Era
Learn more »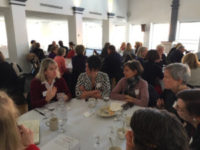 Upcoming Events
Location: University of Maine Augusta Rockland Center; 91 Camden Street - 4th Floor, Rockland, ME
Join us for an informative and inspirational session that will share experience, strategies and opportunities to recruit and train people returning to the workforce.