MDF Events
There's a lot going on at MDF. Join us.
FEATURED EVENT
Date: Friday, April 05, 2019
Location: Woodlands Club, Falmouth, Maine
They have been to the mountaintop and they have seen the promise of leading the ICL way – with compassion, facilitation and collaboration. Come celebrate with the ICL Mt. Abram class as they graduate and head back into their work and communities with new purpose and skills. Join us Friday, April 5th at the Woodlands Club in Falmouth.
Learn more »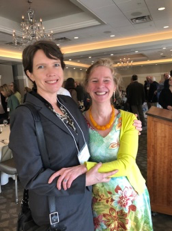 Upcoming Events
Location: University of Maine Augusta Rockland Center; 91 Camden Street - 4th Floor, Rockland, ME
Join us for an informative and inspirational session that will share experience, strategies and opportunities to recruit and train people returning to the workforce.