MDF Events
There's a lot going on at MDF. Join us.
FEATURED EVENT
Date: Thursday, June 13, 2019
Location: University of Maine, Buchanan Alumni House, 4 Munson Road, Orono, ME 04473
Creating a New Normal in the Workplace: Solutions and Best Practices in the #Metoo Era
Learn more »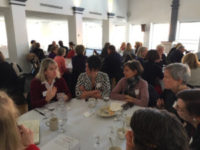 Upcoming Events
Location: Seattle, WA
Convened annually, the Main Street Now Conference showcases implementable best practices, time-tested solutions and innovative ideas from our national network of practitioners, as well as those in adjacent fields who share in the goal of creating economic and social prosperity in downtowns and neighborhood commercial districts.