MDF Events
There's a lot going on at MDF. Join us.
FEATURED EVENT
Date: Friday, September 27, 2019
Location: Cross Insurance Center, Bangor
Come be inspired as we celebrate the innovative and enduring work MDF, its partners, members and collaborators are doing to drive economic improvement and enhance the quality of life for all Mainers.
Learn more »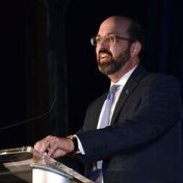 Upcoming Events
Location: Royal Oak Room & Iron Horse Court, 1 Bates Street, Lewiston