Accept the Challenge and Help Us REIMAGINE Maine Downtowns!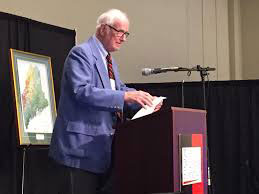 The Maine Development Foundation is excited to launch the 2018 REIMAGINE Challenge Match Campaign. This inspiring fundraising opportunity is possible with a generous $100,000 gift from long-time supporter of MDF's Maine Downtown Center (MDC), Bill King. This donor has challenged us to raise matching funds. Your mission – and we KNOW you'll accept it – is to donate today so together we can REIMAGINE Maine Downtowns!
With your help, the $200,000 in total funds will be used over the next two years to:
Extend the MDC's reach
Satisfy unmet demand for MDC's services
Expand training and technical assistance to communities statewide
For the future of Maine downtowns, it is more important than ever that the MDC be able to support communities and local leaders in their downtown revitalization efforts and train them in the best practices of preservation-based economic development.A strong downtown can stimulate economic growth and serve as an incubator of social and community vibrancy.
Join us by contributing to the REIMAGINE Campaign and MDC's work to support Maine's historic downtowns!