REvitalizeME Grant Program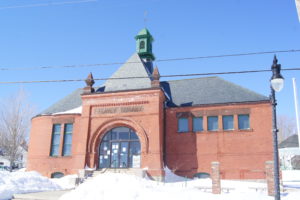 REvitalizeME is a grant program administered by Maine Downtown Center in partnership with the Maine Historic Preservation Commission. $640,000 in matching grants are available for development, pre-development and energy efficiency projects in 33 communities associated with the Center. REvitalizeME is supported through a grant from the Historic Preservation Fund, Historic Revitalization Subgrant Program, as administered by the National Park Service, Department of Interior.
Applications now being accepted. We offer an optional, pre-submission review on February 1, 2020. The deadline for submission is March 1, 2020. All applicants must attend or watch the Dec. 10, 2019 Pre-Application webinar before applying.
Click the links below to find all necessary information and forms for applying.
Application here
Mandatory Pre-Application Webinar Recording from December 10, 2019. Request recording link from Anne Ball, aball@mdf.org