Maine Rising: MDF Annual Meeting & Champion Awards Celebration
Virtual via Livestream, 8:45-11:00 a.m.
Date: Friday, September 24, 2021
REGISTER NOW »
Join us for a celebration of leaders, businesses, and communities who are driving Maine's economic recovery and the systemic changes necessary for equity and inclusion. Be inspired by our Keynote Speakers, Lisa Sockabasin, Director of Wabanaki Public Health, and Tae Chong, Director of Multicultural Markets and Strategies with the Maine State Chamber of Commerce. We will celebrate the individuals, organizations, and communities who are leading in impactful ways during this extraordinary time with our Champion Awards.
See the event program here.
Keynote Speakers: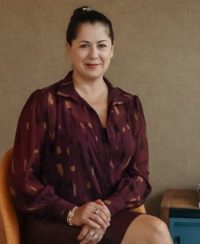 Lisa Sockabasin is a citizen of the Passamaquoddy Tribe at Motahkomikuk with extensive experience and expertise in Tribal, State, and Federal governments, non-profits, and philanthropic organizations. In her capacity as the Director of Programs & External Affairs for Wabanaki Public Health (WPH), Lisa collaborates with tribal leadership, the WPH team, and philanthropic partners to address systemic inequities experienced by Wabanaki communities in Maine and to develop and implement culturally based programs that respond to the needs of our communities.

Lisa has over 19 years of experience addressing inequities experienced by and providing opportunities to tribal populations. Prior to joining WPH Lisa served as the Director of the Office of Health Equity in the Maine Department of Health and Human Services, as an epidemiologist in the Infectious Disease Program for the State of Maine, as a nurse epidemiologist with the North American Indian Center of Boston, Inc., and served as coordinator to Harvard's Four Directions Summer Research
Program – a capacity she still serves in.

Lisa holds a B.S. in Biology from the University of Maine, a B.S. in Nursing from the University of Maine, and an M.S. in Health Policy and Management from the University of Southern Maine. She holds a graduate certificate in Non-Profit ManagementOrganizational Strategy and serves on a number of boards including Maine Philanthropy Center, Planned Parenthood of New England, and the ACLU of Maine. Lisa is also an alumna of MDF's Leadership Maine Omicron Class and ICL Xi Class.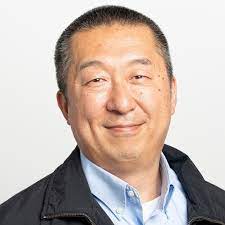 Tae Chong is Director of Multicultural Markets and Strategies for the Maine State Chamber. His goal is to educate, advocate and outreach to Maine businesses interested in increasing sales and services to, and hiring and retaining, People of Color in Maine and Northern New England. Tae has over twenty years' experience working with the immigrant and refugee and people of color populations in Maine in economic development, business counseling, workforce development, education, and multicultural programming.
Tae has consulted with Hannaford to expand their product lines to attract more immigrant, refugee and people of color to shop at their stores and he also assisted them with employee recruitment and retention strategies. He has been featured in Maine Biz and Maine Magazine, was a speaker at MaineLive and TED Dirigo, and published several articles and reports including CEI's Building Maine's Economy and the Federal Reserve Bank of Boston. He was named as one of Maine's 50 most influential people by Maine Magazine. Tae has been co-chair of the refugee advisory council for the state of Maine's DHHS Department and a board member of NAACP, LULAC, Asian American Heritage Foundation, and University of Southern Maine's Department of Social Work.
Tae is a long-time Portland resident and the first Asian American elected to the Portland School Committee and Portland City Council, where he serves on the Economic Community Development, the Health and Human Services Committees, Portland Downtown Corporation and Creative Portland. He also served on the Governor of Maine's Economic Recovery Committee and chaired the Supportive Services and Diversity, Equity, and Inclusion Committees. He holds a B.S. in Political Science and an MBA from the University of Southern Maine.
We will continue the MDF Annual Meeting tradition of honoring individuals and organizations with our Champions of Economic Development and Distinguished Alumni awards: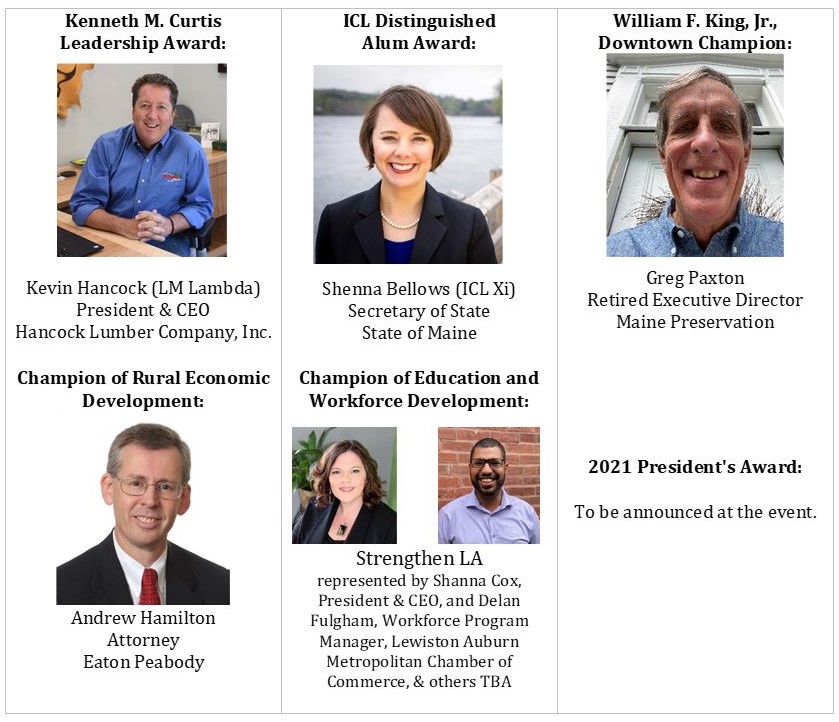 Join us in celebrating our many and broad-reaching collective successes! Register today!