MDF's Maine Downtown Center Program
The Maine Development Foundation's Maine Downtown Center Program serves as a statewide resource for preservation-based downtown revitalization and serves as the state coordinator for the National Trust for Historic Preservation's Main Street program. Established in 1999, the Program's mission is to advance economic development in Maine downtowns using the nearly 40-year-old Main Street Four-Point Approach®. The approach is considered one of the most powerful economic development tools in the nation for vibrant, healthy downtowns. The Maine Downtown Center currently has 10 nationally designated Main Street Maine programs and 17 state designated Maine Downtown Affiliate programs and works with scores of other communities on revitalization and improvement efforts.

Does My Town Qualify?
Learn how becoming a Main Street Maine  or Downtown Affiliate may be right for your downtown or neighborhood business district.

Getting Started
These three steps will get you started towards becoming a Main Street Maine or Maine Downtown Affiliate community

Main Street Maine
This almost 40-year-old approach has a reputation as one of the most powerful economic development tools in the nation for vibrant, healthy downtowns.

Maine Downtown Affiliates
MDA is ideal for communities in the early stages of downtown revitalization as well as for those communities working toward achieving "Main Street" designation. 

Maine Downtown Institutes & Other Educational Programming
Our educational programs provide the essential training every community leader must know to boost the local downtown economy and leave a lasting legacy. 

Members Area
Coming Soon!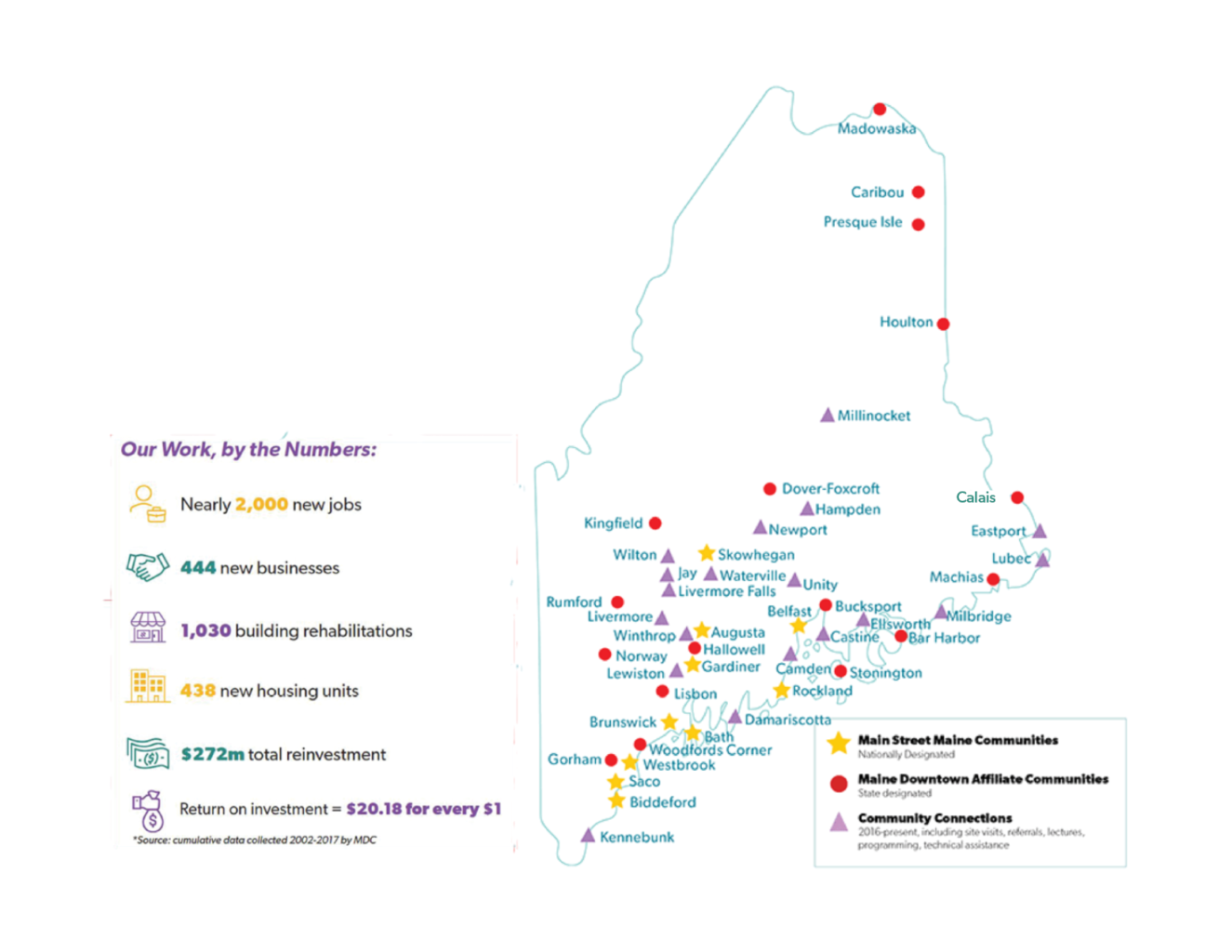 ACCEPT THE CHALLENGE AND HELP US REIMAGINE MAINE DOWNTOWNS!
The Maine Development Foundation is excited to launch the 2018 REIMAGINE Challenge Match Campaign. This inspiring fundraising opportunity is possible with a generous $100,000 gift from long-time supporter of MDF's Maine Downtown Center (MDC), Bill King. This donor has challenged us to raise matching funds. Your mission – and we KNOW you'll accept it – is to donate today so together we can REIMAGINE Maine Downtowns!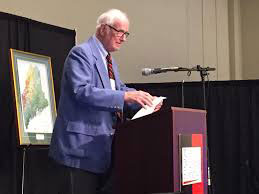 With your help, the $200,000 in total funds will be used over the next two years to:
Extend the MDC's reach
Satisfy unmet demand for MDC's services
Expand training and technical assistance to communities statewide
For the future of Maine downtowns, it is more important than ever that the MDC be able to support communities and local leaders in their downtown revitalization efforts and train them in the best practices of preservation-based economic development.A strong downtown can stimulate economic growth and serve as an incubator of social and community vibrancy.
Join us by contributing to the REIMAGINE Campaign and MDC's work to support Maine's historic downtowns!


Find out how the Main Street program works and why this 40 + year old approach to downtown revitalization is so successful!
Hear Ed McMahon, chair of the National Main Street Center, give a rousing presentation on the principles of community revitalization and Maine Downtown Center.
"Downtowns don't just happen by accident. Reny's values the Maine Downtown Center's work and approach to downtown revitalization. The Main Street approach is comprehensive, market-based and community led. The Main Street communities create an environment where it makes it a little easier to get a business off the ground and where businesses are more likely to succeed. Reny's has been attracted to these communities for many years when opening a new storefront."

Mary Kate Reny, 2018 Reny's Department Stores