Events and Programs
Essential training for every community leader
Maine Downtown Center educational programming includes webinars, Maine Downtown Institutes, events celebrating downtown revitalization, and other special programming as needed. These educational opportunities provide the essential training every community leader must know to boost the local downtown economy and leave a lasting legacy. These interactive, affordable and fun sessions provide in-depth learning based on the nationally-proven Main Street Four-Point Approach® model for downtown revitalization and emerging issues. Sessions are presented by skilled professionals and downtown practitioners within and outside Maine.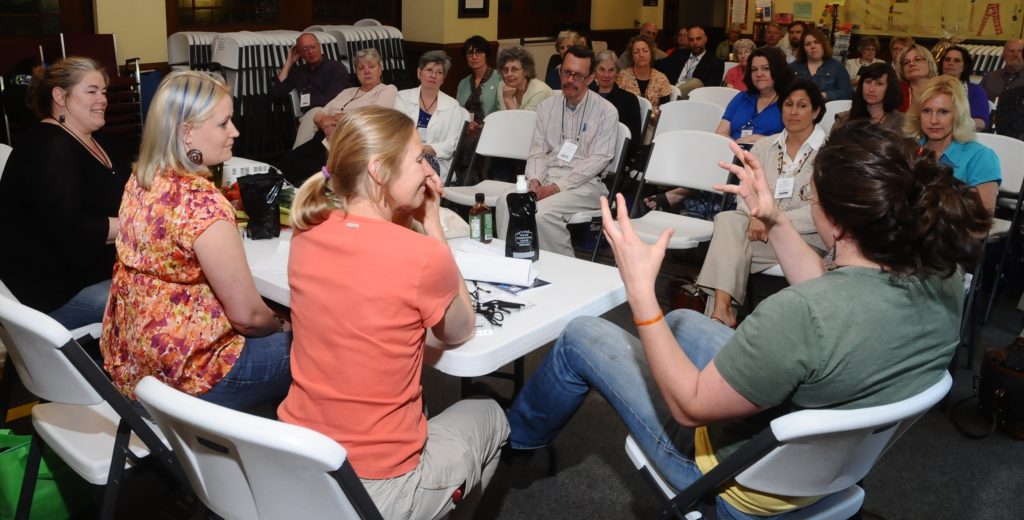 Who should attend? Everyone involved with downtown revitalization efforts including all local program staff, committee and board members, volunteers, small businesses, municipal planners, economic development professionals and elected officials and property owners are welcome at our public programs.
Educational sessions provide: ideas, tools, resources and inspiration needed to help effectively tackle the challenges and opportunities facing downtown organizations and appointed committees.
See the MDF Events Page for upcoming MDC events and programs.