The Institute for Civic Leadership is an experiential, eight-month, inward journey during which leaders hone their understanding of themselves, their teams, their organizations and communities while developing and practicing the necessary skills to lead effectively in today's fast-paced environment.
Our 30th Anniversary 2023-2024 Class is full. But check back in January to apply for our next class! Email Jan Kearce to learn more.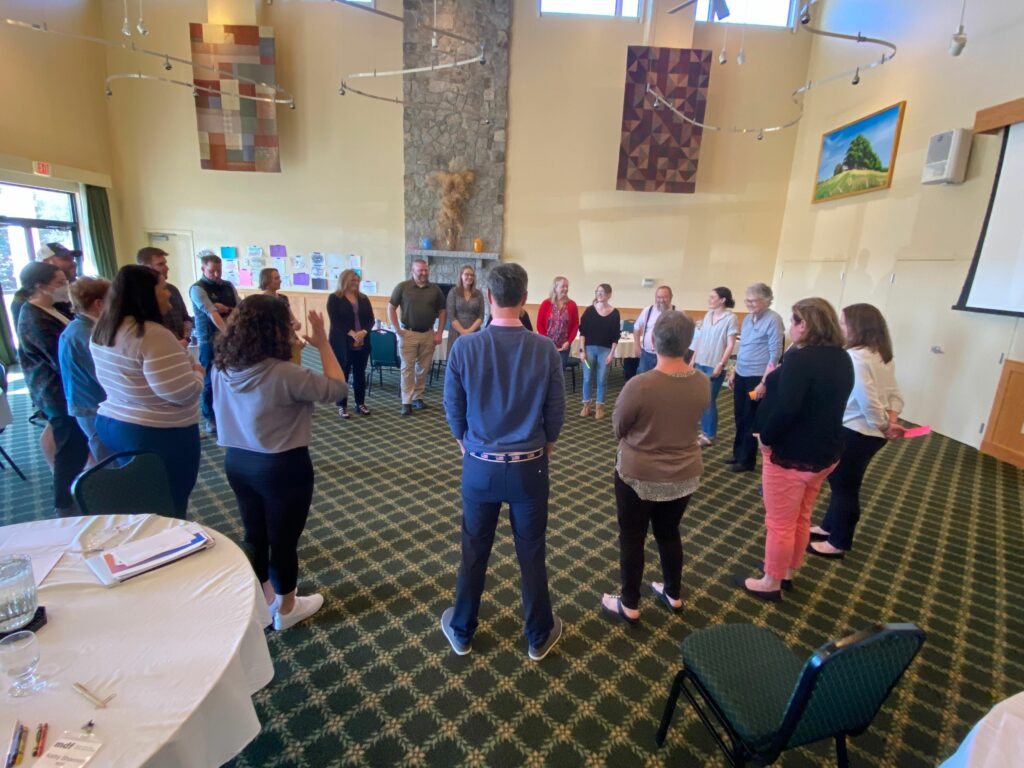 The Institute for Civic Leadership curriculum is designed for leaders from all sectors to learn individually and as a cohort. Participants hone collaborative, facilitative, and inclusive leadership skills through carefully designed exercises. Each participant explores their individual style and strengths, and how to support members of their teams to do the same. Together, the cohort applies systems thinking, network theory, facilitative leadership techniques, and adaptive approaches to real-life scenarios within a peer-sharing environment. The class also goes on site to hear from leaders in different regions of the state about challenges and opportunities they are navigating, and practices applying the course concepts in real-time.  
ICL has graduated over 800 leaders who are passionate about having a lasting, deep impact on Maine communities.
The ICL experience has been life changing – from the hands-on opportunities at Hurricane Island Outward Bound to the readings and classroom-style learning. The people in my cohort are helping me become a better leader and person. This is a rare opportunity to disconnect from daily responsibilities and do a deep dive into ways to help communities thrive and to develop new and hone existing skills. – Lisa Laflin, Doubletop Class
Through the program, leaders:
Delve into their capacity to lead in a collaborative, facilitative and adaptive way, and how to develop these skills where necessary
Learn firsthand how to manage decisions and agreements for interdependent work
Learn how to lead difficult conversations, provide peer coaching and consultation to support others' work
Explore systems thinking and network theory for context, perspective and intervention
Explore facilitative methods to ensure processes and team relationships have the broadest possible impact
Thank you to our ICL sponsors:
Alumni of ICL describe how the facilitative techniques they use help them be effective leaders and empower their teams to succeed.