Catalyze. Strengthen. Guide.
MDF is continuing our work and we are here for you during the COVID-19 pandemic.
As we all navigate these unsettling and unprecedented times, MDF is here to support you as members, leaders, businesses and organizations. Together, we will continue our mutual impactful work that is improving the lives of all Mainers and entire communities.
MDF continues all of our work uninterrupted, but our physical office in Hallowell is closed to external visitors. We can all be reached by email and phone so please keep in touch! In terms of events/gatherings/meetings: to the extent we can, MDF is transitioning scheduled in-person gatherings (including regular business meetings) to virtual gatherings via Zoom. Other events/gatherings are being postponed, and some events/gatherings have been cancelled. Please check the events section for information on specific events.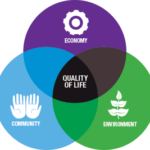 MDF is a non-partisan, statewide driver of sustainable economic growth in Maine. We connect people, decision-makers, and communities through trusted research, leadership development, and creative partnerships to stimulate new ideas, solve problems, and improve the lives of all Mainers.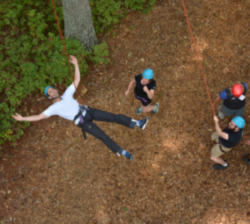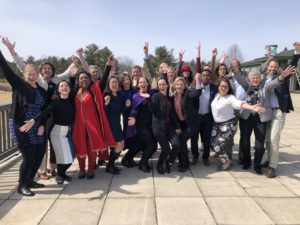 Be the leader you know you can be! Applications being accepted for MDF's Leadership Maine and ICL 2020-2021 classes
MDF offers two of Maine's premier leadership development programs, Institute for Civic Leadership (ICL) and Leadership Maine. Each offers unique career-and-life-changing skills and tools through hands-on, interactive curricula. Are you up for the challenge?
To see which program is right for you and for more info 
Apply Today!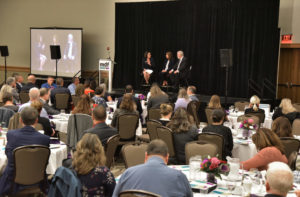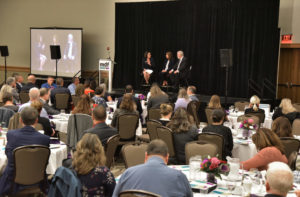 There's a seat at the MDF table for you – Become a member today
Join the individuals, businesses and organizations from all sectors and regions of the state working together as MDF members to drive sustainable economic growth in Maine
Learn more MDF Member Benefits
MDF CEO Yellow Light Breen featured on "207" newsmagazine on efforts to close Maine's workforce gap
Attend an MDF event
Due to the COVID-19 pandemic we are cancelling the Leadership in Action Breakfast scheduled for April 8 on the topic of managing across generations. We know there is a lot of interest in this topic and are working to bring this professional development opportunity to you at a future event. Stay tuned!
Recruitment for the 2020-2021 Leadership Programs (ICL and Leadership Maine) is now open. This year's application deadline is Monday, April 13, 2020. Join us for a virtual recruiting briefing to learn why our ICL and Leadership Maine programs are career-and-life enhancing.
SEE ALL MDF EVENTS »
Read news about MDF
Click here to access the MDC newsletter dated Friday, March 27, 2020. In response to the COVID-19 pandemic we have…
Hallowell, Me – March 17, 2020 – MDF's Maine Downtown Center (MDC) is pleased to welcome Heart of Ellsworth as…
SEE ALL MDF NEWS »
"MDF is a special creature of state law, enabled to integrate private sector thinking and experience with state government planning and data. There is no other entity like it."

Kay Rand, Former Chief of Staff, Governor Angus King