Catalyze. Strengthen. Guide.
MDF is a non-partisan, statewide driver of sustainable economic growth in Maine. We connect people, decision-makers, and communities through trusted research, leadership development, and creative partnerships to stimulate new ideas, solve problems, and improve the lives of all Mainers.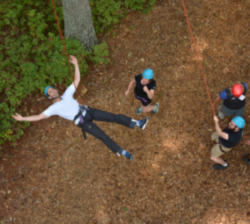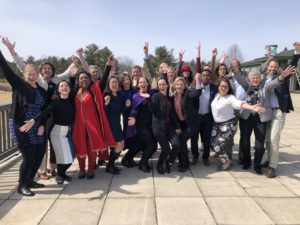 Be the leader you know you can be! Applications being accepted for MDF's Leadership Maine and ICL 2020-2021 classes
MDF offers two of Maine's premier leadership development programs, Institute for Civic Leadership (ICL) and Leadership Maine. Each offers unique career-and-life-changing skills and tools through hands-on, interactive curricula. Are you up for the challenge?
To see which program is right for you and for more info 
Apply Today!
Maine Downtown Center Launches $640,000 REvitalizeME Grant Program
MDF's Maine Downtown Center is accepting applications for $640,000 in matching grants for development, pre-development and energy efficiency projects through the REvitalizeME Program. Find out if your community is eligible, how to apply and more.
Read all about it!  REvitalizeME
How MDF Works to Meet Maine's Shifting Economic and Workforce Needs
Attend an MDF event
Please join us for our first Maine Downtown Center webinar of 2020. Fundraising events can be successful because they engage new volunteers, are easy to plan and implement, or raise a lot of funds. We will present some best practices for small organization fundraising efforts and share some successful events currently being used by our downtown organizations statewide. Registration is required and the webinar will be recorded.
The Facilitator Training workshop will provide people with an introduction to facilitation for public engagement. Participants will be introduced to the role of the facilitator, facilitation techniques and skills, and will focus on interactive activities to practice facilitation skills. Practice facilitation will include facilitating small group dialogues and addressing challenging scenarios.
SEE ALL MDF EVENTS »
Read news about MDF
MDF CEO Yellow Light Breen talks with Fast Forward Maine podcast hosts Rich Brooks, President of Flyte New Media, and…
HALLOWELL, Maine – December 3, 2019 – Maine Development Foundation (MDF) is thrilled to announce that Adam Burk has joined our…
SEE ALL MDF NEWS »
"MDF is a special creature of state law, enabled to integrate private sector thinking and experience with state government planning and data. There is no other entity like it."

Kay Rand, Former Chief of Staff, Governor Angus King