Catalyze. Strengthen. Guide.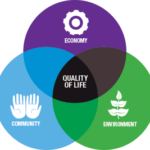 MDF is a non-partisan, statewide driver of sustainable economic growth in Maine. We connect people, decision-makers, and communities through trusted research, leadership development, and creative partnerships to stimulate new ideas, solve problems, and improve the lives of all Mainers.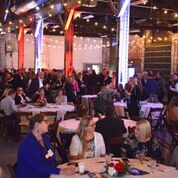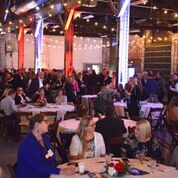 Renew Your Membership or Become an MDF Member Today!
Join us in our statewide efforts to connect individuals, organizations, businesses, communities and policymakers in stabilizing and rebuilding Maine's economy in ways that are diverse, equitable and, inclusive.
To Renew Your MDF Membership or Become a Member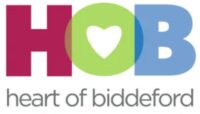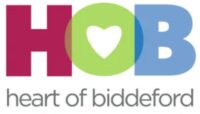 Heart of Biddeford Wins Main Street Resiliency Grant
Heart of Biddeford, one of MDF's Maine Downtown Center communities, has been named a recipient of a Main Street Resiliency Grant from Main Street America. They will collaborate with Black Owned Maine to promote Black-owned businesses in Biddeford as they address the disproportionate impacts of COVID-19.
Applications now being accepted for the 2021-2022 classes of ICL (Institute for Civic Leadership) and Leadership Maine. Watch Daniel and Marcia Minter, winners of the 2020 ICL Distinguished Alum Award, to hear why these programs are so career-and-life-changing. Apply today!
Attend an MDF event
Spotlight on Natural Resources – Food (Agriculture & Aquaculture) & Forest Products. Learn more about the themes and the people that are shaping Maine's strategies for the future. Event time is 9am-12pm (via zoom). This event is open to all.
The City of Vancouver, Canada has been ranked as one of the greenest cities in the world, a youthful city, and a city of Reconciliation that has adopted the UN Declaration for the Rights of Indigenous People. Women have played a pivotal role in governing and transforming Vancouver by fostering collaborative action, educating and holding space for youth voices and action and redefining what it means to be a city on unceded indigenous land. In this interactive session on Women Transforming Leadership, we will meet some of the women who have transformed the City of Vancouver and the founder of Women Transforming Cities and learn how they are building enduring change by advancing intersectionality, equity, justice and civic resilience. Event time is 1pm-4pm (via zoom). This event is open to all.
SEE ALL MDF EVENTS »
Read news about MDF
Click here to access the MDC newsletter dated Friday, May 7, 2021. Our latest newsletter includes updates on National Preservation…
FOR IMMEDIATE RELEASE: May 4, 2021 – Hallowell, ME – MaineSpark is thrilled to announce a second grant of $50,000…
SEE ALL MDF NEWS »
"MDF is a special creature of state law, enabled to integrate private sector thinking and experience with state government planning and data. There is no other entity like it."

Kay Rand, Former Chief of Staff, Governor Angus King