Catalyze. Strengthen. Guide.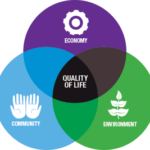 MDF is a non-partisan, statewide driver of sustainable economic growth in Maine. We connect people, decision-makers, and communities through trusted research, leadership development, and creative partnerships to stimulate new ideas, solve problems, and improve the lives of all Mainers.
We are stronger together! MDF is here for you during the COVID-19 pandemic and our collective work toward racial equity.
MDF is here as a partner and connector for members, leaders, legislators, communities, businesses, and organizations. We regularly update our website/social media channels to highlight resources and ways Mainers are supporting Mainers. And as we have for 42 years, we continue to be as a steadfast, non-partisan partner. Read our full Commitment on Racial Equity Message and Read our full message on COVID-19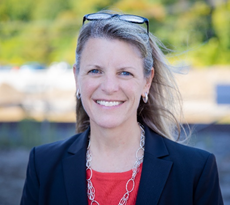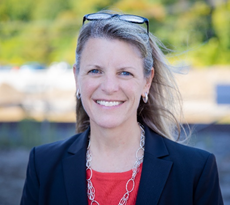 Hear the Keynote Address from MDF's 2020 Annual Meeting by Chanel Lewis, Head of Global Diversity & Inclusion at IDEXX. Lewis shares her vision for how Maine can be a leader and model of diversity, equity and inclusion, and how each of us can personally and professionally engage in this work.
Attend an MDF event
Panel discussion with key members of the Governor's Economic Recovery Committee on the Committee's recommendations, implementation and ways MDF leadership alumni and members can engage in meaningful ways. The discussion will be followed by action-oriented breakout room sessions on how to engage in key sectors including Hospitality, Education & Workforce, Infrastructure, Innovation, Healthcare/Nonprofits/Childcare & Support Services, and Manufacturing & Natural Resource-Based Industries.
Join us for Locable's step-by-step Marketing 3-4-5™ Framework on October 14th from 2:00 – 4:00 pm on Zoom. This workshop will transform how you approach marketing and make you more effective through real-world examples and simple step-by-step guidance.
SEE ALL MDF EVENTS »
Read news about MDF
Recently released research commissioned by Maine Preservation in partnership with CEI, Greater Portland Landmarks, GrowSmart Maine, and Maine Real Estate…
Click here to access the MDC newsletter dated Wednesday, September 16, 2020. Our latest newsletter includes updates on public input…
SEE ALL MDF NEWS »
"MDF is a special creature of state law, enabled to integrate private sector thinking and experience with state government planning and data. There is no other entity like it."

Kay Rand, Former Chief of Staff, Governor Angus King