Catalyze. Strengthen. Guide.
MDF is a non-partisan, statewide driver of sustainable economic growth in Maine. We connect people, decision-makers, and communities through trusted research, leadership development, and creative partnerships to stimulate new ideas, solve problems, and improve the lives of all Mainers.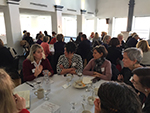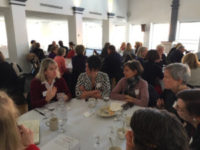 Leadership in Action Breakfast
Topic: Mental Health in the Workplace
Date: Wednesday, December 11, 2019
Location: Mariner's Church Banquet Center, 368 Fore St, Portland, ME 04101
Read more about it here
Or go directly to the registration page:
Register now
Maine Downtown Center Launches $640,000 REvitalizeME Grant Program
Starting Dec. 1, 2019, MDF's Maine Downtown Center will accept applications for $640,000 in matching grants for development, pre-development and energy efficiency projects through the REvitalizeME Program. Find out if your community is eligible, how to apply and more.
Read all about it!  REvitalizeME
Celebrate Maine Forest Products Week!
See and hear why Steve Schley, Chair of the FOR/Maine (Forest Opportunity Roadmap) Coalition, is MDF's 2019 Champion of Rural Economic Development award. Steve is a passionate, dedicated collaborator and gifted facilitator who ensures all parties are heard and engaged in the process of diversifying and growing Maine's forest economy.
Attend an MDF event
We will define public engagement, explore the need for engagement (particularly dialogue based interactions in local communities and downtowns), share principles of civility and provide opportunities to practice engaging in difficult conversations.
The World Health Organization defines a healthy workplace as one "where workers and managers actively contribute to the working environment by promoting and protecting the health, safety and well-being of all employees." This includes supports for managing stress, anxiety, depression and other factors that can impact an employees life, career and productivity. We will hear from a panel of experts on best practices.
SEE ALL MDF EVENTS »
Read news about MDF
FOR IMMEDIATE RELEASE: Hallowell, Me – October 9, 2019 – MDF's Maine Downtown Center (MDC) is pleased to announce it…
HALLOWELL, Maine – September 19, 2019 The Maine Development Foundation's Maine Downtown Center (MDC) program will administer $750,000 in funding…
SEE ALL MDF NEWS »
"MDF is a special creature of state law, enabled to integrate private sector thinking and experience with state government planning and data. There is no other entity like it."

Kay Rand, Former Chief of Staff, Governor Angus King