Catalyze. Strengthen. Guide.
MDF is a non-partisan, statewide driver of sustainable economic growth in Maine. We connect people, decision-makers, and communities though trusted research, leadership development, and creative partnerships to stimulate new ideas, solve problems, and improve the lives of all Mainers.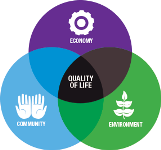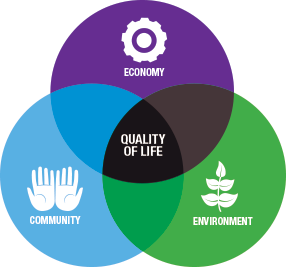 2019 Measures of Growth Report
MDF is pleased to release the 2019 Measures of Growth Report.  Now in its 25th year, this annual snapshot of major factors affecting the economy and the well-being of Maine people and communities has served as a tool to help focus policy, workforce, educational and civic efforts alike. Read all about it here.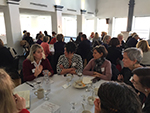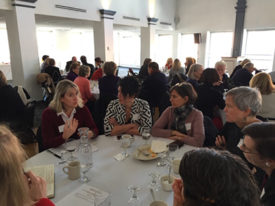 Leadership in Action Breakfast
Creating a New Normal in the Workplace: Solutions and Best Practices in the #Metoo Era
Date: Thursday, June 13, 2019
Location: Orono
Read more about it here
or go directly to the registration page:
Featured Video
How MDF Leadership Development Programs Catalyze Careers and Lives – Applications Being Accepted
Hear from alumni of MDF's ICL (Institute for Civic Leadership) Program about the life-and-career-changing experience, the power of the Alumni Network, and why you should consider applying.
Attend an MDF event
MaineSpark Summit 2019
MaineSpark Coalition leaders from across our state who are diligently working to reach Maine's workforce goal of 60% by 2025 will come together on May 22nd to discuss MaineSpark's progress toward the goal thus far, and how to further braid together work being done in a more impactful way. In attendance will be leaders from education, business, philanthropy, nonprofits, and government all invested in this work.
Build Maine 2019
Build Maine 2019 Workshops
SEE ALL MDF EVENTS »
Read news about MDF
Downtown Deal
Revitalizing core areas seen as challenge that must be met. Read the article in Maine Town & City.
FOR/Maine (Forest Opportunity Roadmap) Featured on "207" Newsmagazine Show
The newsmagazine show "207" dedicated 7 minutes to an in-depth look at how FOR/Maine (Forest Opportunity Roadmap), a broad coalition…
SEE ALL MDF NEWS »
"MDF is a special creature of state law, enabled to integrate private sector thinking and experience with state government planning and data. There is no other entity like it."

Kay Rand, Former Chief of Staff, Governor Angus King