Catalyze. Strengthen. Guide.
MDF is continuing our work and we are here for you during the COVID-19 pandemic.

MDF is here as a partner and connector during the COVID-19 crisis for members, leaders, legislators, communities, businesses, and organizations. We regularly update our website/social media channels to highlight resources and ways Mainers are supporting Mainers.

And as we have for 42 years, we will continue to be here for you as a steadfast, non-partisan support for leaders and communities on the road to economic recovery once the health emergency has subsided.

Together with you, we continue our mutually impactful work uninterrupted. Our work is perhaps more important now than ever, as is constantly assessing how we can adapt to meet emerging needs. While MDF's physical office in Hallowell is closed to external visitors, we can all be reached by email and phone so please keep in touch!
COVID-19 Resources and Quick Links

For more information on community and business resources, programming updates, events, leadership development and other ways to stay involved/participate in our work, visit the corresponding section of our website:

Resources for Small Businesses and Communities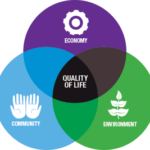 MDF is a non-partisan, statewide driver of sustainable economic growth in Maine. We connect people, decision-makers, and communities through trusted research, leadership development, and creative partnerships to stimulate new ideas, solve problems, and improve the lives of all Mainers.
We are stronger together! Join us for a COVID-19 Listening & Strategy Session
We want to hear from our partners, members and alumni about the challenges you are facing due to COVID-19, and share best practices for adapting as well as strategies for the economic recovery ahead.
Friday, April 24, 10 a.m. – Noon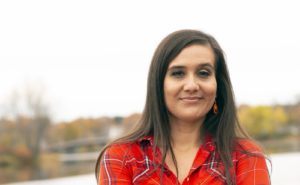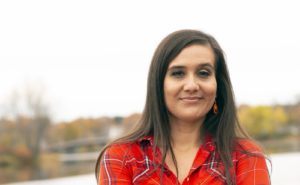 Leadership Bicentennial Blog: Celebrating 200 Years of Leadership that Continues to Shape Maine
In celebration of Maine's Bicentennial and 200 years of leadership that continues to help shape our state, members of Leadership Maine's Baskahegan Class Team Gold interviewed leaders from around the state. Read about their journeys – including who in Maine's history has been an inspiration for them!.
Read about the leadership journey of Maulian Dana, Penobscot Nation Tribal Ambassador
MDF CEO Yellow Light Breen featured on "207" newsmagazine on efforts to close Maine's workforce gap
Attend an MDF event
Join this webinar presented by Streetsense for an in-depth look at the concerns for your district's restaurants – from cash flow to messaging and social distancing guidelines.
Due to the COVID-19 pandemic we are postponing the Leadership Alumni Reunion & Summit scheduled for June 4-5. We are working to schedule it in the Fall. Stay tuned for info and registration links!
SEE ALL MDF EVENTS »
Read news about MDF
Click here to access the MDC newsletter dated Thursday, May 21, 2020. Our latest newsletter includes updates on the MDC…
Click here to access the MDC newsletter dated Friday, May 1, 2020. As spring continues the amount of love and…
SEE ALL MDF NEWS »
"MDF is a special creature of state law, enabled to integrate private sector thinking and experience with state government planning and data. There is no other entity like it."

Kay Rand, Former Chief of Staff, Governor Angus King