Catalyze. Strengthen. Guide.
MDF is a non-partisan, statewide driver of sustainable economic growth in Maine. We connect people, decision-makers, and communities though trusted research, leadership development, and creative partnerships to stimulate new ideas, solve problems, and improve lives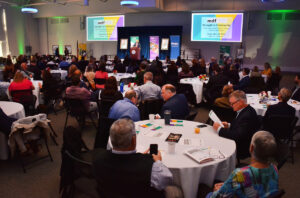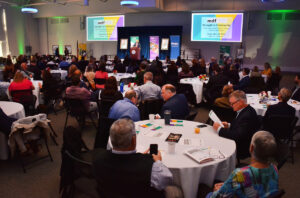 Join us Sept. 27th for Aspire: MDF's 45th Annual Meeting & Champion Awards Celebration
Come be inspired by the people, businesses, and communities who are helping unlock Maine's potential to thrive and prosper!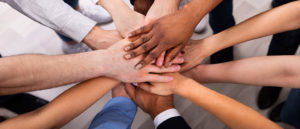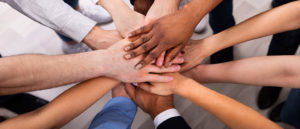 Become an MDF Member
There's a place at the table for you! Be part of our work to build a more equitable, inclusive, and sustainable Maine economy.
Get fired up for our Sept. 27th Annual Meeting & Champion Awards Celebration in Bangor with this powerful tribute video to the 2022 Champion of Rural Economic Development Award winner and longtime MDF partner, Sunrise County Economic Council.
Attend an MDF event
This working waterfront panel is being co-hosted by Maine Coast Fishermen's Association and Maine Downtown Center. Maine's working waterfronts and downtowns are both essential to the culture and economy of the state and they are both rife with opportunities for expanding businesses and starting new ventures. The panel will focus on what downtowns and working waterfronts communities mean to Maine, how one depends on the other, and where opportunities exist.
Join us from 12:00-12:45PM for this webinar where we have an amazing line up of guests talking about physical inclusivity and accessibility. You will leave with examples of event check-lists and how you can do a thorough job of making your events more inclusive; community case studies of different groups working on making their community more inviting; and state and federal programs that can improve ADA access and other downtown features presented by Maine Department of Transportation.  
SEE ALL MDF EVENTS »
Read news about MDF
MDF and FOR/Maine (Forest Opportunity Roadmap) Program Director Erica Watson are featured in this Newscenter Maine story on a new…
Read the July 2023 edition of our newsletter, MDF Roundup: News, Updates, Events Updates | July 2023
SEE ALL MDF NEWS »
"MDF is a special creature of state law, enabled to integrate private sector thinking and experience with state government planning and data. There is no other entity like it."

Kay Rand, Former Chief of Staff, Governor Angus King
Celebrate the people, businesses, and communities helping Mainers accomplish all they aspire to! Join us Sept. 27th in Bangor