Catalyze. Strengthen. Guide.
MDF is a non-partisan, statewide driver of sustainable economic growth in Maine. We connect people, decision-makers, and communities though trusted research, leadership development, and creative partnerships to stimulate new ideas, solve problems, and improve lives


Calling all Leadership Maine & ICL Alums: Join us for a holiday 30th Anniversary celebration of joy, laughter, and light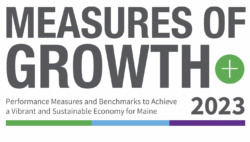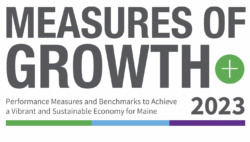 2023 Measures of Growth Report is out. Learn about the forces shaping Maine's economy and how they impact Mainers' ability to thrive and prosper.
Watch News Center Maine coverage of 2023 Measures of growth data and the human experience it highlights
Attend an MDF event
Time for some laughter and good cheer! Join your fellow ICL and Leadership Maine alums for an evening of joy, laughter, and connection as we celebrate the 30th Anniversaries of both programs and all the ways you have led – big and small – over the past year. Reconnect with ICL & Leadership Maine classmates, other alums, and make new acquaintances who share your love of Maine and your passion for leading. We've begun recruiting for the next classes, so please bring your leadership-curious friends and colleagues too! We'll order some pizza for all to enjoy. The event will be outside under a semi-enclosed heated pavilion, so please dress accordingly!
Join us for the 2024 MDC Affiliate Application Information Session on January 17, 2024 from 4:00-5:00PM. This session will be an overview of the affiliate program structure, benefits of being an affiliate, and how to apply to be an affiliate program.
SEE ALL MDF EVENTS »
Read news about MDF
Hallowell, Maine – November 29, 2023 – The nonpartisan Maine Economic Growth Council today released its 29h annual Measures of…
Machias, Maine – November 6, 2023 FOR/Maine (Forest Opportunity Roadmap) coalition and Sunrise County Economic Council are pleased to announce registration…
SEE ALL MDF NEWS »
"MDF is a special creature of state law, enabled to integrate private sector thinking and experience with state government planning and data. There is no other entity like it."

Kay Rand, Former Chief of Staff, Governor Angus King
2023 Measures of Growth Report is out