Catalyze. Strengthen. Guide.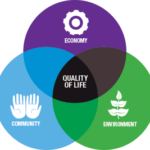 MDF is a non-partisan, statewide driver of sustainable economic growth in Maine. We connect people, decision-makers, and communities through trusted research, leadership development, and creative partnerships to stimulate new ideas, solve problems, and improve the lives of all Mainers.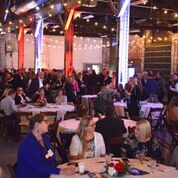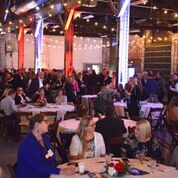 Renew Your Membership or Become an MDF Member Today!
Join us in our statewide efforts to connect individuals, organizations, businesses, communities and policymakers in stabilizing and rebuilding Maine's economy in ways that are diverse, equitable and, inclusive.
To Renew Your MDF Membership or Become a Member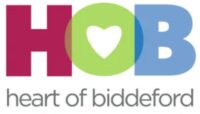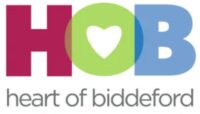 Heart of Biddeford Wins Main Street Resiliency Grant
Heart of Biddeford, one of MDF's Maine Downtown Center communities, has been named a recipient of a Main Street Resiliency Grant from Main Street America. They will collaborate with Black Owned Maine to promote Black-owned businesses in Biddeford as they address the disproportionate impacts of COVID-19.
Applications now being accepted for the 2021-2022 classes of ICL (Institute for Civic Leadership) and Leadership Maine. Watch Daniel and Marcia Minter, winners of the 2020 ICL Distinguished Alum Award, to hear why these programs are so career-and-life-changing. Apply today!
Attend an MDF event
Event time is 9am-12pm (via zoom) Conscious Capitalism and the Benefit Economy have been growing over the past 10 years, accelerated substantially by what happened in our world in 2020. These movements have dramatically changed the definition of business success and women are uniquely positioned to lead in these unprecedented times. Join us to learn about how the Benefit Economy, Conscious Capitalism and feminine leadership are combining to elevate humanity through business. This event is open to all.
SEE ALL MDF EVENTS »
Read news about MDF
Heart of Biddeford, one of MDF's Maine Downtown Center communities, has been named a recipient of a Main Street Resiliency…
Maine Historic Preservation Commission's five-year historic preservation plan, which helps guide preservation development in the state and to which MDF's Maine…
SEE ALL MDF NEWS »
"MDF is a special creature of state law, enabled to integrate private sector thinking and experience with state government planning and data. There is no other entity like it."

Kay Rand, Former Chief of Staff, Governor Angus King