Catalyze. Strengthen. Guide.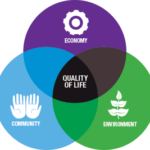 MDF is a non-partisan, statewide driver of sustainable economic growth in Maine. We connect people, decision-makers, and communities through trusted research, leadership development, and creative partnerships to stimulate new ideas, solve problems, and improve the lives of all Mainers.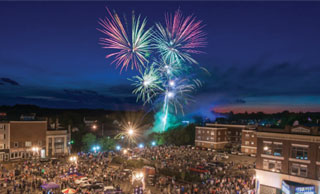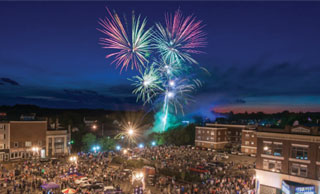 Join us for Maine Rising: MDF's 43rd Annual Meeting and Champion Awards Celebration
Come celebrate the individuals, businesses, organizations, and communities driving Maine's economic recovery and systemic change toward equity and inclusion during this extraordinary time. Be inspired by our keynote speakers and re-connect with MDF members, partners, and friends from across the state.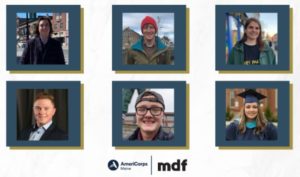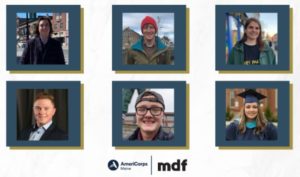 Main Street Fellows AmeriCorps Program
MDF's inaugural cadre of the Main Street Fellows AmeriCorps Program is featured in Volunteer Maine's "Serve in Maine" blog. Worth every second of the 4-min read. Follow the inspiration and apply for the 2021-2022 cadre of Fellows. Deadline August 31.
Alumni of ICL (Institute for Civic Leadership) describe how the program enables leaders to build a network of support and collective impact. Apply to ICL today!
Attend an MDF event
An annual appeal should be part of your fundraising plan every year. Join us to see how some of our downtown programs approach their annual appeals, and what they yield for results.
Join us for a celebration of leaders, businesses, and communities who are driving Maine's economic recovery and the systemic changes necessary for equity and inclusion. The event is virtual via Livestream. Event time is 8:45am – 11:00 a.m.
SEE ALL MDF EVENTS »
Read news about MDF
Click here to access the MDC newsletter dated Friday, September 3, 2021. Our latest newsletter includes information about the America…
Read the inspiring stories of our inaugural cadre of the MDF Main Street Fellows AmeriCorps Program. Worth every second of…
SEE ALL MDF NEWS »
"MDF is a special creature of state law, enabled to integrate private sector thinking and experience with state government planning and data. There is no other entity like it."

Kay Rand, Former Chief of Staff, Governor Angus King