Catalyze. Strengthen. Guide.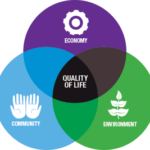 MDF is a non-partisan, statewide driver of sustainable economic growth in Maine. We connect people, decision-makers, and communities through trusted research, leadership development, and creative partnerships to stimulate new ideas, solve problems, and improve the lives of all Mainers.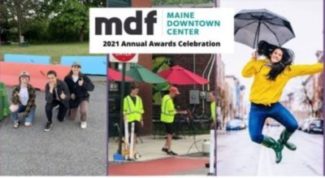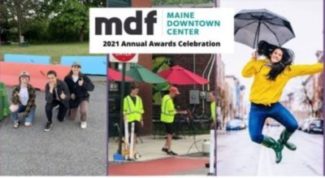 Join Us for the Maine Downtown Center Annual Awards Celebration
On January 27 we will gather virtually to celebrate the people, projects, businesses and volunteers making Maine's historic downtowns magical and vibrant.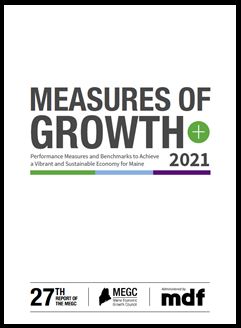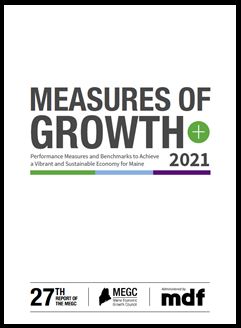 2021 Measures of Growth Report is out
The Report provides a comprehensive snapshot of how the state's economy is performing during this extraordinary time and what areas of critical focus will ensure a robust, inclusive recovery.
Watch Tae Chong's Keynote Speech to our Sept. 24 event, "Maine Rising: MDF's 43rd Annual Meeting and Champion Awards Celebration". Tae explores how Maine individuals, communities, and businesses can respond, adapt, and rise out of the challenges of the pandemic, and make the changes necessary to build an equitable, sustainable Maine workforce through a 5-step approach of Recruiting, Hiring, Retaining, Researching, and Reaching Out.
Attend an MDF event
This event will be held virtually via Zoom.
Advancing Justice, Equity, Diversity & Inclusion as an Individual. What can individuals do to begin, maintain, and further efforts toward JEDI? How can leaders support individuals on their path toward educating themselves, and finding ways to participate in JEDI efforts? Event time is 12-1:30pm (via Zoom)
SEE ALL MDF EVENTS »
Read news about MDF
HALLOWELL, Maine – January 12, 2022 – The Maine Development Foundation (MDF)'s Maine Downtown Center is accepting applications for grant…
Hallowell, Maine – December 15, 2021 – The nonpartisan Maine Economic Growth Council today released its 27th annual Measures of…
SEE ALL MDF NEWS »
"MDF is a special creature of state law, enabled to integrate private sector thinking and experience with state government planning and data. There is no other entity like it."

Kay Rand, Former Chief of Staff, Governor Angus King