2022-23 Entrepreneur Ecosystem Project
This project will support entrepreneurship, innovation and post pandemic economic recovery by strengthening and growing entrepreneurial ecosystems in ten communities. The project is individualized, place-based, and connects to existing and emerging regional and state systems and resources. The downtown organizations and communities participating in this program include Main Street Communities: Augusta, Bath, Belfast, Biddeford, Saco, Gardiner, Rockland, Westbrook and Maine Downtown Affiliate Communities: Ellsworth and Houlton.

The program will run from October 2022 – March 31, 2024.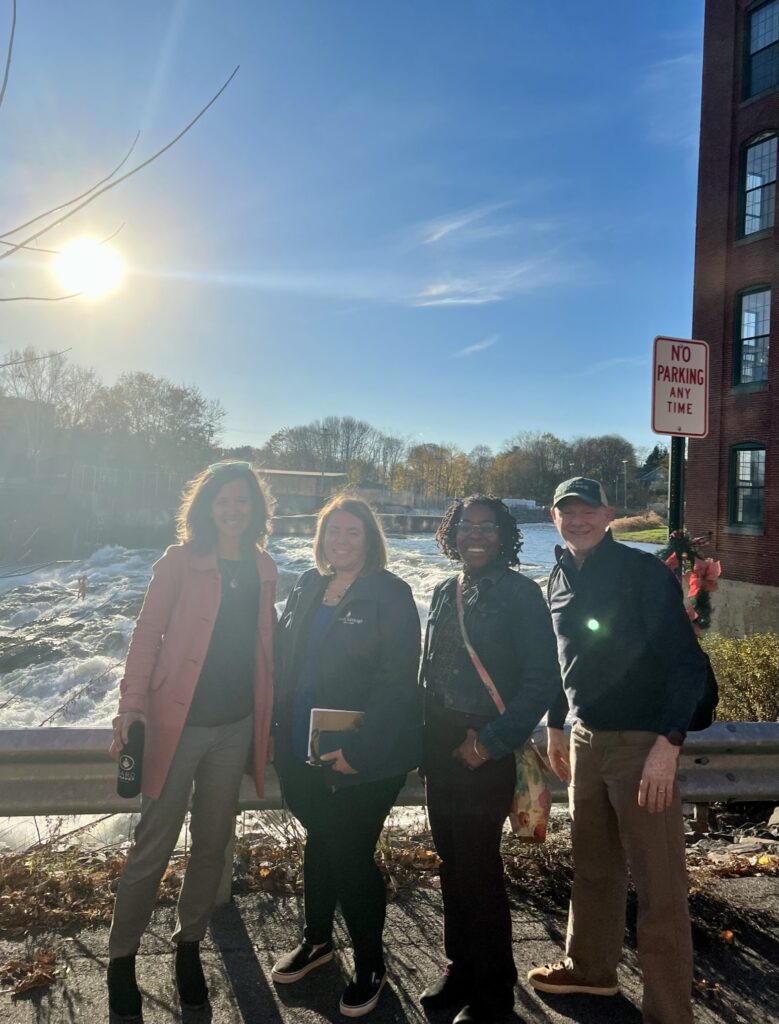 2022-23 Community Reports:
Pilot Community Reports: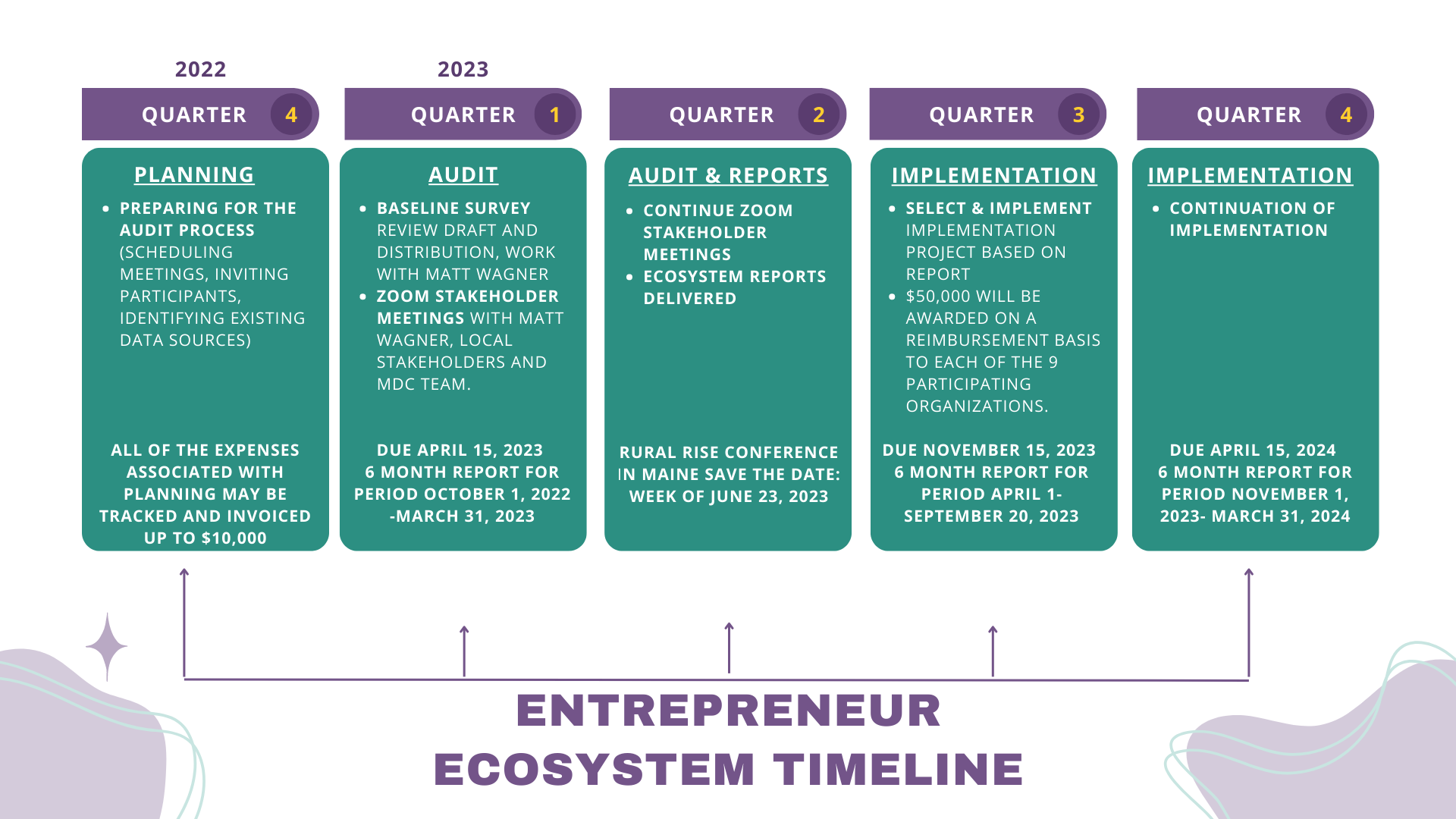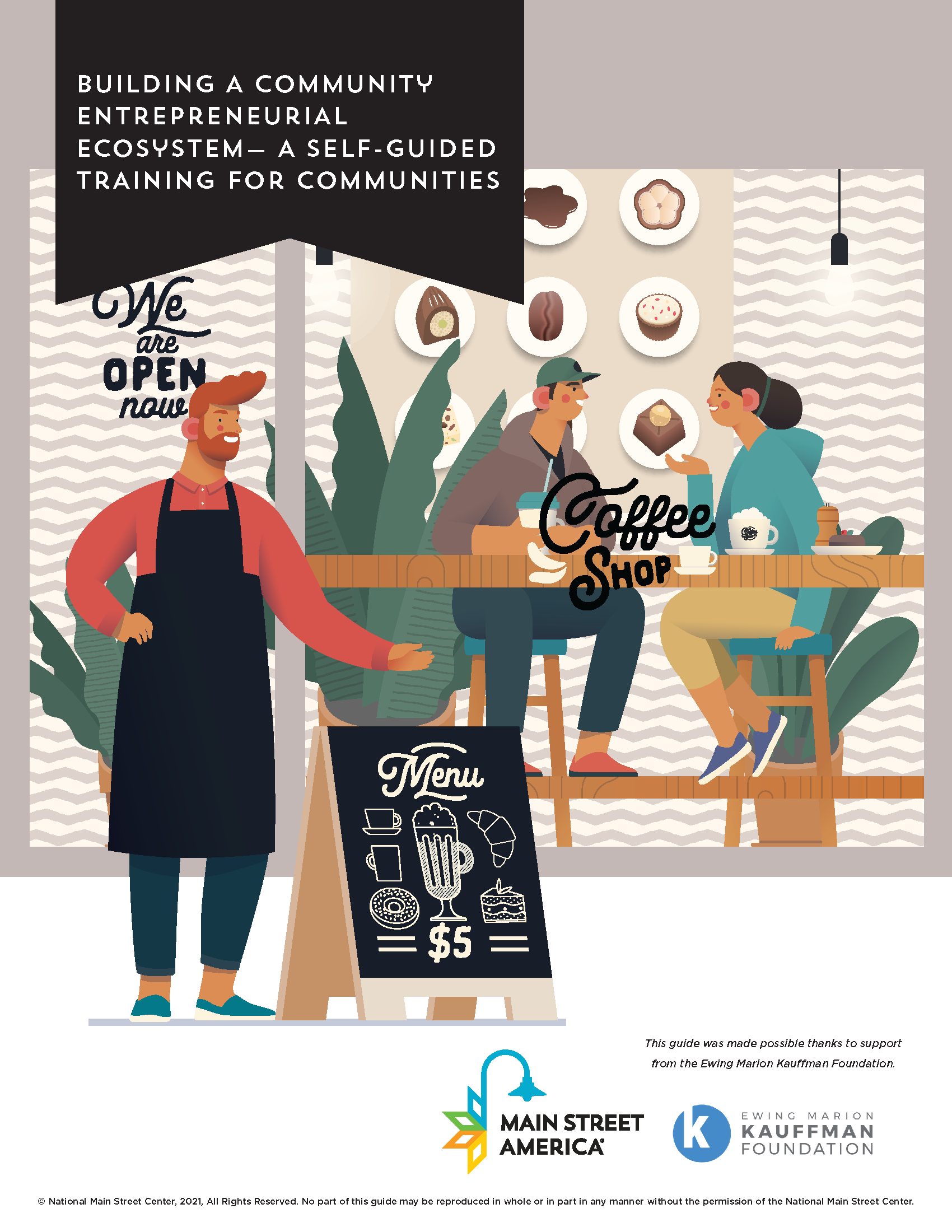 Click HERE to download the EE Community Guide: Building a Community Entrepreneurial Ecosystem – A Self-Guided Training for Communities
---
Resources for Communities:
Allowable Expenses/How to Request Reimbursement
All reimbursement requests should be sent to Anne Ball.
Reporting – Due Dates: April 15, 2023; October 15, 2023; April 15, 2024
Slide Deck #1: Small Business Building
Slide Deck #2: EE Within the 4-Point Approach
Slide Deck #3: Maine EE Kickoff
Slide Deck #4: Preparing for Your Ecosystem Process
Site Visit Photos
Augusta
Bath
Belfast
Biddeford-Saco
Ellsworth
Gardiner
Houlton
Rockland
Westbrook
Need help? Contact Perri Williams
---