Grants to Green Maine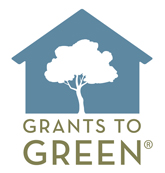 The Grants to Green program provided grants of up to $20,000 to help nonprofits implement energy efficiency measures in historic buildings they own. In 2018, The Maine Community Foundation's Belvedere Historic Preservation and Energy Efficiency Fund expanded to carry on the work of Grants to Green and award $100,000 for energy efficiency projects in historic buildings.
MCF, MDF, and Efficiency Maine brought Grants to Green, a national replication program, to Maine from 2014-2017. The program funded 27 projects throughout the state and enabled non-profit organizations to:
save money to devote back to their missions/increase sustainability
reduce energy use and impact on the environment
increase sustainability and vitality of historic buildings that they steward
Here are some of the inspiring ways nonprofits around Maine utilized funds awarded during Grants to Green:
Bangor Opera House and Penobscot Theatre Company
For Bangor's premiere theater institution, the decision to upgrade its infrastructure was as much about attracting talent as it was about saving money.
Built in 1919, the Bangor Opera House was being heated by a 45 year-old furnace running at 50% efficiency and the stage was lit with canister lights using incandescent bulbs with an average lifespan of 50 hours (approximately 20 performances) compared to LED equivalent that last an estimated 10,000 hours (about 4,000 shows).
Using $100,000 in Grants to Green funding, The Penobscot Theatre Company replaced the oil-fired, hot-air furnace with condensing, gas-fired boilers and a heat exchanger. They also transitioned the stage lighting to LED models and a new control panel.
Now, the heating system is 95% efficient, the electric bill has been cut by 25% and the organization is saving $12,000 per year.
Read the Bangor Opera House and Penobscot Theatre Company case study here.
The Blue Hill Public Library 
Knowing that their multiple reading rooms, foyers and galleries utilize a significant amount of energy, staff at the Blue Hill Public Library sought to lower its carbon footprint. Using $14,850 in Grants to Green funding, they updated conventional light fixtures to LED models, allowing the Library to run more efficiently with substantially less money. Along the way, they also learned some valuable lessons about conversion.
Built in 1940, The Blue Hill Public Library featured period pendant lamps, spotlights and recessed fixtures that were not fully compatible with new LED technology. LEDs emit directional light, and are sensitive in high-heat settings. Unlike incandescent and compact florescent lights (CFLs) which radiate light, LEDs produce flat, directional light from a semiconductor that needs a large bases to vent heat, or room to breathe. The project manager adapted by carefully installing LED strips rather than bulbs. This helped eliminate any shadows or dark spots cast on walls, and allowed better accommodation of heat issues.
As LEDs last around 10 times longer than incandescent bulbs and use 85% less energy, the Library reduced its electricity consumption by nearly 30% and saves approximately $2,000 a year.
Read the Blue Hill Public Library case study here.
St. Elizabeth's Child Development Center
One of the oldest childcare centers in Maine – originally operated as an orphanage in 1888 – St. Elizabeth's Child Development Center sought to upgrade the energy performance of the 1805 former-mansion located in a historic district.
With $45,103 in Grants to Green funding, St. Elizabeth's replaced conventional light fixtures with LEDs, put mechanical controls on its steam heating system, installed heat pumps to supplement central heating, and added interior storm windows. Crews upgraded this historic building while accommodating a busy day schedule and sensitive occupants (children) by modifying existing elements rather than tearing out assets and start new.
In the first year after improvements, St. Elizabeth's saved 16% on their electric bill and 35% on natural gas.
Read the St. Elizabeth's Child Development Center case study here.