Healthy Maine Streets (2011-2014)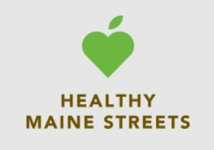 Based on the premise that healthy people build downtown vitality, fuel economic growth and strengthen our quality of place for future generations, Healthy Maine Streets leveraged community health improvements in a number of Maine towns and with a combined population of 180,000. The program sought to develop place-based worksite wellness and connected small businesses with creative opportunities to make the healthy choice the easy choice.
The program was made possible by a $1.64 million grant through the U.S. Department of Health and Human Services' Community Transformation Grants. The program established local Wellness Committees, that worked to address the disparate health access and outcomes for employees of small businesses – which are the heart and soul of Maine small town centers.
The program operated around four key pillars:
Tobacco Free
Keep downtowns a place where it's easy to breathe
Education surrounding Maine State Tobacco Laws
Smoking cessation support
Protect nonsmokers from second-hand smoke
Help keep kids from starting
Eat Right
Good nutrition
Celebrate, buy and prepare local food
Read labels
Health Hydration
Be Active
Keep fit
Create walkable and bikeable downtowns
Access to trails
Walking groups and buddies
Worksite Wellness
Creating a culture of wellness
Investing in your people
Increasing Awareness
Promoting prevention
Worksite wellness tips
Increased productivity and bottom line
Program Results
Healthy Maine Streets resulted in numerous success stories for communities across Maine. Click the location on this interactive map to learn more: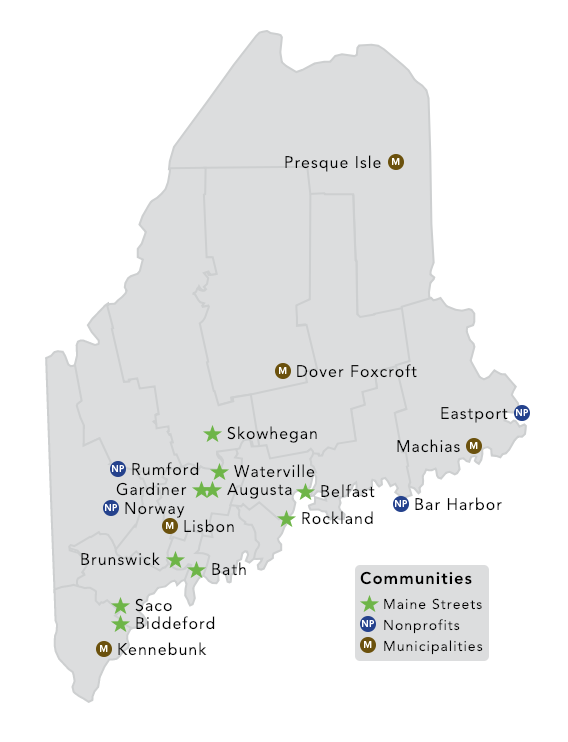 Watch these two videos to hear more success stories!
Healthy Maine Streets was made possible by