Women Transforming Leadership: Mozella Perry Ademiluyi
Date: Thursday, January 21, 2021
REGISTER NOW »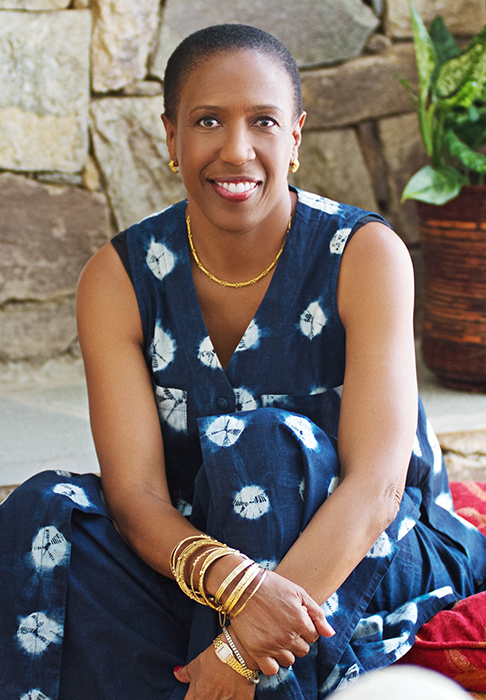 Event time is 9am-12pm (via zoom)

Rise to the Challenge with Mozella Perry Ademiluyi
Mountains are the perfect metaphor for life, representing the peaks and valleys, the summits and rigors of the journey. Summiting Mount Kilimanjaro at 19,340 feet gave Mozella an EXTREME real-world experience of 'failure and success,' taught her how to "Rise to the Challenge," and help others do the same. On January 21, 2021, as we celebrate the life and work of Dr. Martin Luther King Jr. across the country, Mozella will be our guide through a conversation focused on rising to the challenges of ending systemic racism.

This event is open to all.
Through her innovative programs, Mozella leads individuals, teams and their companies toward a better understanding of how attaining important goals, like climbing mountains, is best achieved when each person and the group as a whole are fully prepared, engaged and responsible. When a critical mass of empowered individuals has been reached, and when the team believes and can articulate the concepts that fuel their aspirations, then the heights to which they and their company soar are limited only by their definition of success.

Mozella's gifts for helping others navigate creative new paths originated in her childhood. When she was nine, she and her family moved from Miami, Florida, to the African Continent to fulfill her father's lifelong dream. Cultural exposure and friendships forged across East and West Africa, Europe and Asia filled young Mozella's heart and mind with unforgettable sights and ideas. A passionate world traveler to this day, she brings her deeply-wired global perspective and cultural appreciation everywhere she goes and to everyone she meets.

An international speaker, author and poet, Mozella earned her undergraduate and law degrees from Howard University. She is a member of the Bars of the District of Columbia Court of Appeals, the Federal Republic of Nigeria, and is admitted to practice before the United States Court of International Trade. Mozella serves on several boards in the Washington, DC, metropolitan area and is a graduate of Leadership Greater Washington Class of 2014. She is also Founder of Rising Sun Programs, a non-profit organization that teaches young people and their families how to achieve personal and financial well-being through wealth literacy℠.

Mozella is married with three grown sons and lives in Potomac, Maryland.
Women Transforming Leadership is a highly engaging series of eight monthly 3-hour sessions with national or international presenters focused on women framing and tackling some of the most compelling issues of our times. Listen, ask good questions in the Q&A, connect and explore topics in breakout rooms. Be ready to engage. Each session will also feature a final round of opportunities for connection and action.
This is one of a series of eight Women Transforming Leadership events being offered between December 2020 through 2021.
Sponsors: