Realize Maine Network Annual Showcase 2021
Presented via Zoom
Date: Friday, November 19, 2021
REGISTER NOW »
1:00pm – Welcome – Molly Woodward, RMNSC Chair
1:05pm Opening Remarks – Yellow Light Breen, MDF President & CEO
1:15pm – Community Marketing w/Q&A – Mary Haley, MXH Marketing
1:45pm – Group presentations (15 min. each)
3:15pm – Wrap-up
The Zoom link to join the Showcase will be sent upon registration.

This year's Showcase is virtual but we'll still bring you an info-packed event! Mary Haley, Founder & CEO of MXH Marketing and RMN Marketing Chair, will kick off the event as our guest speaker, discussing how to maximize sponsorship marketing for organizations and businesses and how to leverage those opportunities to engage current customers, attract new ones, and get the best return on your investment. Then each regional group will present their 2021 accomplishments, challenges, lessons learned, and 2022 goals.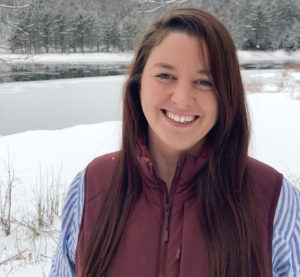 Mary Haley is the owner of MXH Marketing, a small Maine-based marketing and content creation company specializing in Maine outdoor recreation, tourism, and economic development. Mary began her foray into marketing after a long career in seasonal tourism work by combining her love for the outdoors and tourism industry with her love for writing, messaging, and design. As an event coordinator for Main Street Skowhegan, before starting MXH Marketing, Mary facilitated a Guinness World Record and established Skijor Skowhegan, Maine's first and New England's only equestrian skijoring race that attracts visitors from all over New England.
Currently, with her amazing clients, Mary creates and produces marketing assets to reflect their goals with her own creative nature-inspired twist. Some of her favorite projects to date have been creating a social media regional tourism video using Maine's cheeky humor and inland solitude to differentiate the regions' character from lighthouses and beaches; and a pro-bono project for a local guide to increase client requests and financial gratuity using a business card, website, online payment combination.
When Mary is not doing marketing things she enjoys the outdoors she works so hard to promote through whitewater rafting, hiking with her dog, and downhill skiing.