Gather with classmates, colleagues, friends, and family for this year's ICL Doubletop Class graduation. Enjoy making new connections and re-kindling old ones as we celebrate leadership in Maine. Keynote Speaker is Anne Dalton, the Head of Governance for the Association of Junior Leagues International, Inc., and ICL Pi Class alumna. The event will be inside and masking is not required.
Help us congratulate the 24 thoughtful, cross-sector leaders of Doubletop Class and the contributions they will continue to make to Maine's economy and communities.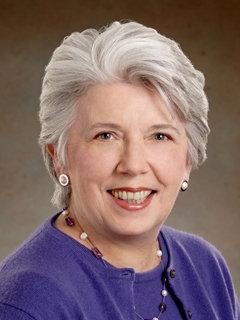 Anne Dalton acts as Head of Governance for the Association of Junior Leagues International, Inc. She joined AJLI in 1983 and has been involved in consultative services, training, and senior management ever since. She advises the AJLI Board of Directors on board development and provides strategic oversight for the Association's Governance Committee. In addition, she provides strategic consulting and training in governance to Junior Leagues. Previously, she was Girls Club of New York's Executive Director, Henry Street Settlement's Director of Youth Employment Services and Senior Planner with the Vera Institute of Justice. Anne holds a BA in English from Cornell University, an MSW from Hunter College and is a graduate of the Carver Policy Governance Academy and the Institute for Civic Leadership's Leadership Intensive. She is a Sustaining member of the Junior League of Portland, Maine, member of the Thrive2027 Council, President of the Board of the Portland Public Library, member of the Board of the Southern Maine Agency on Aging, and member of the Board of Trustees for Laurel School, an independent girls school in Cleveland, OH.
Thank You to Our Sponsors: