Innovating for Growth – Defining the Big Opportunities
Spotlight on Natural Resources - Food (Agriculture & Aquaculture) & Forest Products.
Date: Friday, May 14, 2021
REGISTER NOW »

What are the forces that will enable us to stabilize, diversify, and grow Maine's agriculture, aquaculture, forest, and other natural resource-based economies & the communities that depend on them? Who are the innovators making this happen?

Participants will hear from Sarah Simon, Maine Farmland Trust; Greg Day, Vertical Harvest; Daniel Stevenson, City of Westbrook; Shane O'Neill, UMaine School of Forestry; Greg Cabral, Original Mass Timber; Jonathan Labaree, Gulf of Maine Research Institute; and Jen Levin, Gulf of Maine Sashimi.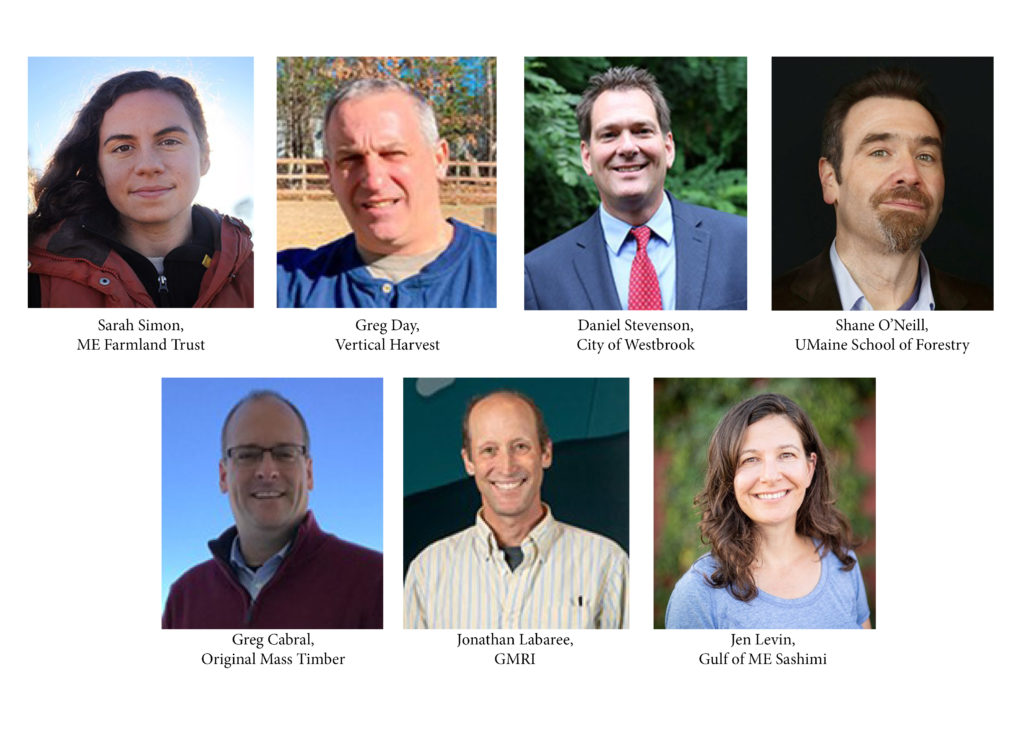 COVID 19 Considerations:
~ MDF will use the Governor's guidelines to ensure the safe delivery of our programs. This includes masks, distancing, testing, vaccinations, date changes, virtual sessions if necessary, cancellations, and other strategies as guidance related to COVID19 is adjusted to match pandemic indicators.
~ If you sign up and pay for a session, series or cohort and must withdraw because of COVID19's impact on you, your family, or your business, you can choose to pay it forward to future programs or request a pro-rated refund for missed programming.
Sponsors: