Ashland receives grants to market the community, upgrade water system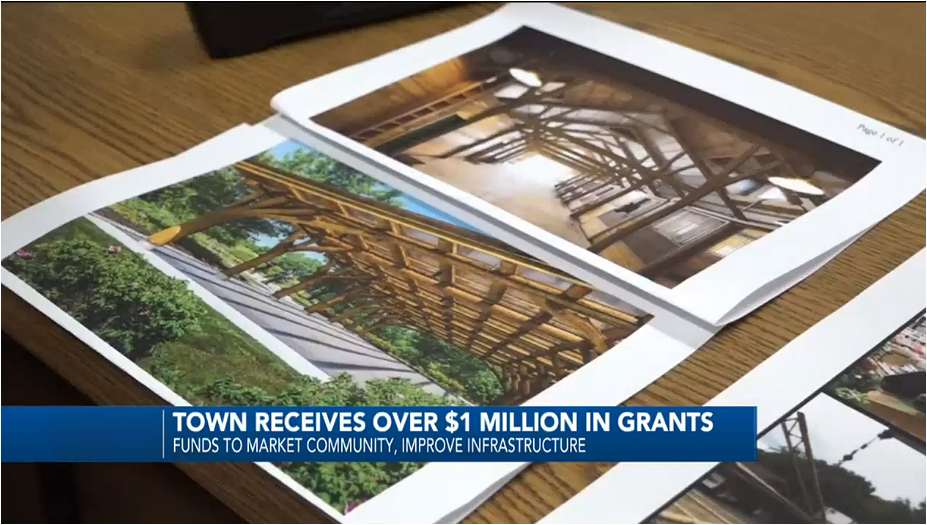 ASHLAND, Maine (WAGM) –
The town of Ashland has received more than a million dollars in grant money. Kathy McCarty has more on how the money will benefit the community.
Promoting Ashland as a place for forestry-related industry just got a bit easier, according to Town Manager Cyr Martin, thanks to two recently-received grants. Plans are to use the money to develop interest in a specialty line of building materials.
"The grant basically consists of two grants: one from FFEI, which is the Future Forestry Economy Incorporated, and that was $450,000; and the other part – the other grant we got was through MDF, Maine Development Foundation, that was for $150,000. So it totals out to $600,000," says Cyr Martin.
Martin says this is a joint effort of the town of Ashland, Seven Islands, the Pingree heirs, and WholeTree Structures of Madison, Wisconsin. According to their website, WholeTrees is "the national leader in engineering of round timber for commercial construction … products are pre-engineered wood components made from un-milled timbers, a byproduct of sustainable forest management."
Martin says, "It requires no adhesive when they, of course – when they mill the product, no adhesive. It needs minimal processing, 'cause all you're doing is taking the bark off. And it can be fabricated into any building – like it could be added on to this building if we wanted to add, like, a little pavilion or what have you."
The grants will pay for a marketing person, and a part-time position at the Town Office to help with advertising over the next two years, to promote Ashland as a site for round timber production.
"We have the trees, of course – amid forestry – and we have products that could be easily changed over, you know, and help out," he says.
Ashland also received a grant from the Northern Border Regional Commission on behalf of the Water and Sewer District.
"They got a $505,000 grant to replace the water tank up on Exchange Street," says Martin.