Economic Indicator in Focus: Racial Income Equity
In honor of Black History Month, Maine State Museum shared the story of Eliza Griffin, an entrepreneur who lived on Malaga Island off Phippsburg in the early 1900s.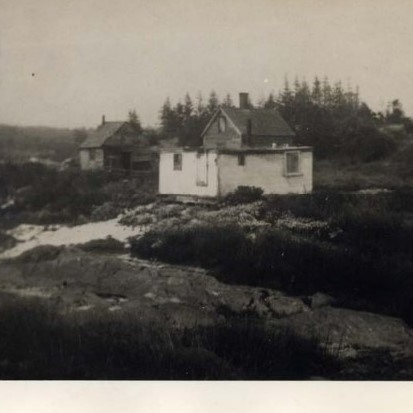 "Eliza Griffin's home was once a ship's cabin. To earn a living, she took in laundry from hotels and mainland families. In 1909 a journalist wrote that Eliza was very successful at her laundry business and brought in more money than the fishermen. Eliza would have washed all the laundry by hand. Many buttons were found at her house archaeological site and on the nearby beach. … The 2012 exhibition 'Malaga Island, Fragmented Lives' marked the 100th anniversary of Maine state government's eviction of impoverished, mixed-race residents from their homes on Phippsburg's Malaga Island. The exhibit is now closed. But, you can continue to explore the island's history through the museum's website, which includes a variety of historical photographs and pictures of artifacts, as well as detailed information about Malaga Island and its people." – Maine State Museum
Imagine what Eliza, fellow members/business owners of the Malaga Island community, and Mainers of Color could have achieved and contributed if they had been able to thrive and prosper in a truly equitable and inclusive Maine culture and economy?  
Efforts to build and sustain such a culture and economy are underway in earnest, and require ongoing broad, deep, and long-term systemic change. The independent, non-partisan Maine Economic Growth Council, which MDF staffs and works with to produce the annual Measures of Growth Report, strongly believes that Maine will need the contributions of every resident to achieve a vibrant, sustainable economy. Increasing prosperity is not true progress unless it is equitably shared.   
For example, consider our Racial Income Equity Indicator, as highlighted in the 2022 Measures of Growth Report. "From 2016-2020, the average incomes of BIPOC (Black, Indigenous, People of Color) and Latino or Hispanic Mainers rose 3% but remained 33% below white Mainers, dramatically short of full equity. The average per-capita income of BIPOC and Latino or Hispanic Maine residents (7% of the Maine population) was $22,851. That is 66% of the $34,642 average for White, non-Hispanic Maine residents (93% of the state's population)."  
This stark racial/ethnic income disparity is similar to that of New England and the United States. To counter it, Maine must improve access to training and education for residents of color, better support their communities and businesses, and address cultural biases and systemic disadvantages.  
We hope you will dig into the data behind this Indicator and how it intersects with other critical indicators and Maine's economy as a whole. Visit the Measures of Growth section of our website where you can see all 31 Indicators we featured in 2022, as well past issued of the report dating back to 2010.