MDF Joins Coalition Awarded $1M By NSF for Forest Research, Product Development, and Career Path Enhancement
Project Seeks to Unlock New Forest Product Markets that Depend on Thriving Forests in Northern New England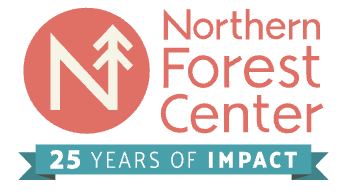 CONCORD, NH: A coalition of organizations led by the Northern Forest Center has been awarded $1 million from the U.S. National Science Foundation's (NSF) Regional Innovation Engines program. The coalition is among more than 40 unique teams that received one of the first-ever NSF Engines Development Awards, which aim to help partners collaborate to create economic, societal, and technological opportunities for their regions.
Composed of leading forest institutions across Maine, New Hampshire, and Vermont, the new Coalition of Northern Forest Innovation and Research aims to accelerate innovations in forest ecosystem management and forest products and open new markets that depend on thriving forests in northern New England. The NSF Engines Development Awards will help support the coalition in creating regional connections and local forest innovation ecosystems within two years to prepare strong proposals for becoming future NSF Engines, which will each have the opportunity to receive up to $160 million.
"This is a critical time to support forest ecosystem management and forest products innovation in the Northern Forest," said Joe Short, vice president of the Northern Forest Center and director of the initiative. "Forests and forest products are powerful tools for climate change adaptation and mitigation and provide business and job creation opportunities in rural communities. This award will position our region to accelerate commercialization of forest management practices and forest products that simultaneously support economic growth and climate resilience."
The institutions collaborating in this strategic regional partnership span research, commercialization, and economic development practices. At the hub of the network is the Northern Forest Center, a regional innovation and investment partner creating rural vibrancy by connecting people, economy, and the forest landscape. Core partners include the University of Maine, University of New Hampshire, University of New Hampshire Cooperative Extension, University of Vermont, Northern Vermont University, Maine Development Foundation, and the Vermont Sustainable Jobs Fund. 
The coalition will link forest-focused expertise and resources across the three states towards three objectives:
Accelerate adoption and implementation of advancements in resource management, wood products manufacturing, and new forest-based technologies.
Develop and promote adoption of best practices for smart utilization of Northern Forest resources for economic, ecological, and climate benefit.
Increase workforce skills and participation in forest-based careers, including expanded participation by historically underrepresented populations.
Maine, New Hampshire, and Vermont are three of the most forested states in the U.S., with economies tightly linked to the forest's natural resources. Globalization and shifting markets have brought fundamental changes to the region's forest industry, while the impacts of climate change are stressing the forest and highlighting the critical role that a healthy Northern Forest and the wood-based products that come from it play in storing and sequestering carbon. "These complex challenges create a critical need and opportunity for adaptation toward a new forest future based on ecological innovation and advanced manufacturing," said Short.
The NSF Engines program is a transformational investment for the nation, ensuring the U.S. remains in the vanguard of competitiveness for decades to come.
"These NSF Engines Development Awards lay the foundation for emerging hubs of innovation and potential future NSF Engines," said NSF Director Sethuraman Panchanathan. "These awardees are part of the fabric of NSF's vision to create opportunities everywhere and enable innovation anywhere. They will build robust regional partnerships rooted in scientific and technological innovation in every part of our nation. Through these planning awards, NSF is seeding the future for in-place innovation in communities and to grow their regional economies through research and partnerships. This will unleash ideas, talent, pathways and resources to create vibrant innovation ecosystems all across our nation."
Launched by NSF's new Directorate for Technology, Innovation and Partnerships and authorized by the "CHIPS and Science Act of 2022," the NSF Engines program uniquely harnesses the nation's science and technology research and development enterprise and regional-level resources. NSF Engines aspire to catalyze robust partnerships to positively impact regional economies, accelerate technology development, address societal challenges, advance national competitiveness and create local, high-wage jobs.
Coalition Partners Bring Leading Expertise
New Hampshire
"UNH is really happy to be part of this team, expanding the workforce development efforts that Andy Fast from UNH Cooperative Extension has been leading with state partners, and bringing our expertise in forest sampling, geospatial methods, and machine learning to bear," said Dr. Mark Ducey, professor of Forest Biometrics and chair of the Department of Natural Resource and the Environment at UNH.
Maine
"We are excited to leverage our experiences gained in coalition building through the Forest Opportunity Roadmap/Maine (FOR/Maine), extend our extensive business network, and implement our institutional capacities in precision forestry, biofuels and biochemicals, nanocellulose, and advanced building materials to increase Northern New England forest economy's competitiveness, support rural communities and improve economic resilience," said University of Maine's Forest Industry Business Development Manager Shane O'Neill.
"The NSF Engine award is an opportunity to explore the scalability of emerging technology, investment attraction, workforce, and community development efforts completed over the past five years by the FOR/Maine coalition," said Bri Bowman, senior program director at the Maine Development Foundation. "The Engine will weave Maine's approach into a wider effort to strategically enrich product diversity and match new technology opportunities with available resources to deepen a regional forest bioeconomy strategy."
"The University of Maine's Center for Research on Sustainable Forests has benefitted from prior NSF support for regional efforts like INSPIRES and more national efforts like the Center for Advanced Forestry Systems," said Dr. Aaron Weiskittel, director of the University of Maine's Center for Research on Sustainable Forests. "This new investment allows taking our key research innovations in precision forestry and ecosystem services valuation to full commercialization, which opens new potential possibilities for this ecologically and economically important resource for this region. We are excited to join both old and new partners to help make this a reality."
Vermont
"This project provides a unique and timely opportunity to combine and leverage strengths across institutions in the region to address the challenges facing its forests and communities, including forest adaptation strategies and associated workforce development being advanced by research at the University of Vermont to sustain key elements of the forest value chain into the future," said Dr. Anthony D'Amato, director of the Forestry Program and School Research Forests at the University of Vermont.
"We're excited to be part of this collaborative approach to planning for the future forest economy in our region," said Christine McGowan, Forest Products Program Director for the Vermont Sustainable Jobs Fund. "The timing of this project is ideal since Vermont is undergoing a Vermont Forest Future Strategic Roadmap process that by the end of the year will lay out a vision for how Vermont will support the growth of our forest and wood products industry. We look forward to incorporating the ideas being developed by forest industry stakeholders throughout Vermont into this regional approach."
"This funding will build stronger collaboration between Do North's Forestry Accelerator and regional institutions, industry leaders, and emerging research," said Jared Reynolds, director of Do North Coworking and the Forestry Accelerator at Northern Vermont University. "It will integrate the Forestry Accelerator into a robust innovation pipeline that supports research, incubates early-stage ideas, and accelerates and commercializes technology that creates a stronger forest industry and economy."
More information about the coalition's project funded by the NSF Innovation Engine program is online at https://nfcenter.org/confir.
View a map of the NSF Engines Development Awards. More information can be found on the NSF Engines program website.
NSF MEDIA REQUESTS: media@nsf.gov